Why Small Businesses Should Choose Private Box Exchange Phone systems
In the world of business, first impressions are everything. You want your customers to have a good experience from the start, which is why it's important to have a reliable phone system.
A private box exchange (PBX) is a phone system that is installed in your office and allows you to have complete control over your company's incoming and outgoing calls. PBX systems are becoming more popular for small businesses because they are more affordable than traditional phone systems and offer a wide range of features that can be customized to your business needs, and as your business grows.
In this article we will explore the benefits of using a PBX system for your small business, the questions you should ask when assessing a PBX system and why you should consider making the switch.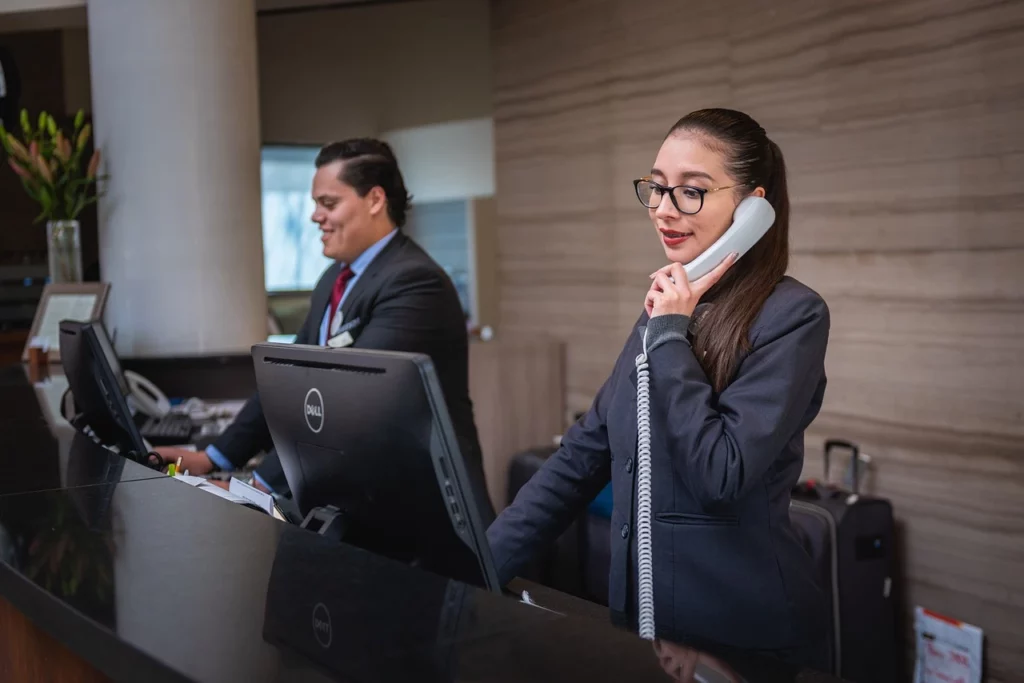 Private Box Exchange (PBX) Phone System vs Traditional Phone System
A Private Box Exchange (PBX) is a telephone system used by businesses and organizations that manages the routing and advanced calling features of multiple inbound and outbound calls. It can be used to connect two or more locations within the same company, or it can be used by multiple companies sharing the same building. This type of phone system is different from the public switched telephone network (PSTN), which is the network that most people use for their personal phone lines.
The main advantage of using a PBX phone system is that it can save your business money. With a PBX, you can have multiple phone lines coming into your office, but you only need to pay for the one line that comes into your PBX. This is because the PBX handles all of the calls internally.
Another advantage of using a PBX is that it gives you more control over your phone calls. With a PSTN, all of your calls are routed through the public network and you have no way to block unwanted calls or add features like caller ID blocking. However, with a PBX, you can add these features and more.
If you are considering switching to a PBX phone system for your business, there are a few things to keep in mind. There are a few different types of PBX phone systems available, so understanding the differences and how it impacts your business is important before making a decision.
The Different Types of Private Box Exchange Phone Systems
The most common type of PBX is an analog PBX, which uses a central control unit to connect calls between extensions. Analog PBXs are typically less expensive than their digital counterparts, but they do not offer as many features or scalability options.
Digital PBXs use digital technology to connect calls between extensions and offer a wide range of features, including voicemail, call forwarding, and caller ID. Digital PBXs are more expensive than analog PBXs but are much more scalable and offer many more features.
VoIP PBXs use Voice over IP (VoIP) technology to route calls over the internet instead of using traditional phone lines. VoIP PBXs offer all the features of digital PBXs and can be even more scalable since they do not require physical phone lines. VoIP PBXs are usually the most expensive type of PBX but are worth the investment for businesses that need a highly scalable solution with all the latest features.
The Benefits of a PBX Phone System for Small Businesses
If you are looking for a phone system for your business, then you should definitely consider a PBX system. The benefits far outweigh the cost, and you will be able to take advantage of all the latest features that PBX systems have to offer.
When you're ready to install a PBX system, there are a few things you need to decide on:
Determine how many lines you will need.
List out the features you want your PBX system to have.
Find a reputable company that sells and installs PBX systems in NJ.
How to Choose the Right PBX Phone System for Your Business
There are a few PBX phone system features that small businesses should keep in mind when choosing a system.
How many lines does the system support?
Does the system have an automated attendant? This can be helpful for businesses that have customers calling from different time zones or who need to be able to accept calls after hours.
Does the system offer call forwarding and voicemail? These features are important for businesses that need to be able to manage their calls even when they are not in the office.
Is the PBX phone system compatible with your existing telephone equipment?
The Best Choice of Phone Systems for Your NJ Business is Clear!
Choosing the right phone system for your small business is essential. A private box exchange phone system can offer many benefits, including increased security, lower costs, scalability, and more flexibility. If you're looking for a phone system that will meet your needs and help your business grow, a private box exchange phone system is definitely worth considering.
Get a Private Box Exchange Phone System Quote for Your Business
If you'd like to learn more or discuss a quote for your company, contact Ashcor Technologies today.